Flood and Mudslide Rebuild for Devastated Abbotsford Home Owners
Dec 1st, 2021
Flood Rebuild Services
Let Tycon Building Solutions repair and restore your home. As local residents in Abbotsford, we are also home builders and shopfitters who care for our local communities, we are here to help and assist you.
Drop us an email by filling out our contact form or call us on 778.386.4895.
These past few weeks we have witnessed devastating natural disasters in British Columbia. Many communities and transportation routes have been impacted by catastrophic mudslides and flooding. In our own community of Abbotsford, we have seen extensive flooding that has been disastrous to the homes and livelihoods of many living in the Sumas Prairie. There has been dangerous mudslides around the Old Clayburn area in Abbotsford. The Lower Mainland had been cut off from the rest of Canada, and the impacts are being felt nationally. The staff here at Tycon have been personally impacted through family and friends.
During these trying times, we also witnessed the coming together of community. The people who live in this community and neighbouring communities have come together to support all those affected by flooding and mudslides. We were fortunate to be able to support the residents of Chilliwack, who were cut off by flooding by boating supplies and transporting people over the Fraser River. During this time, we saw many companies and citizens step up to support by sandbagging, donating, and serving in all capacities.
Local Home Builder Offers Help to the Community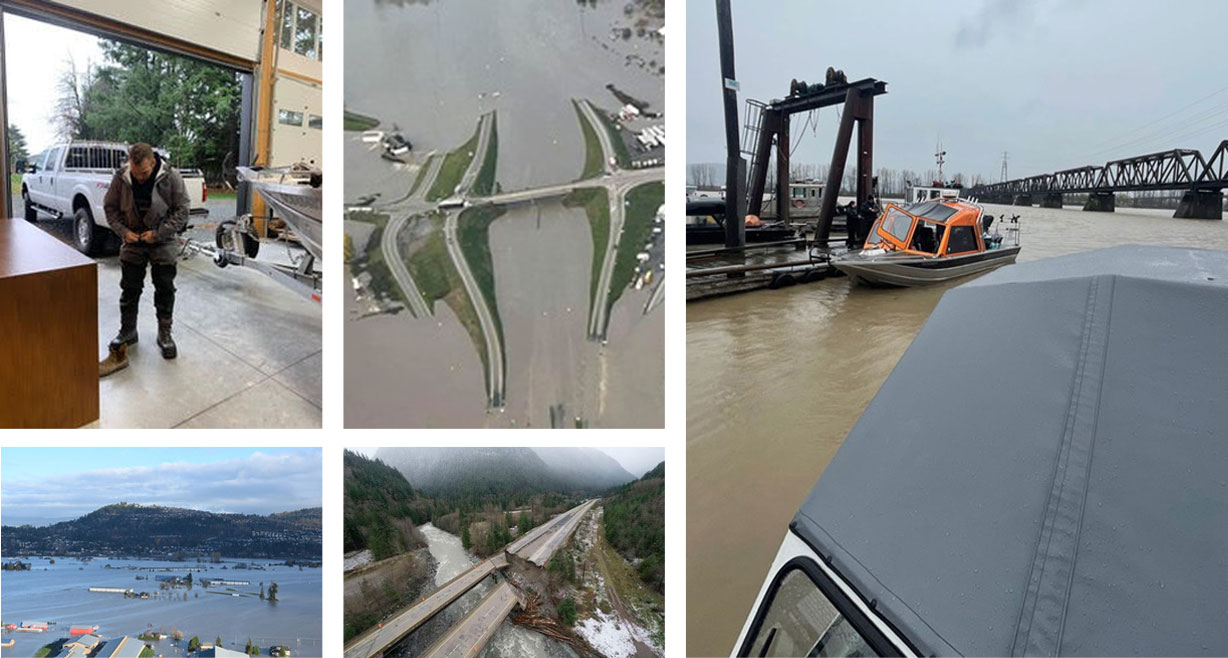 As we aim to start the rebuilding and recovery stage of this tragedy, we recognize that for many this journey will be long and hard. So much has been lost, and we are committed to rebuilding this city and the Sumas Prairie together.
Here are some guidelines from Get Prepared.gc.ca on what to do after your home has been flooded:
Make sure the building is structurally safe.
Remove water from your flooded home slowly. Drain it in stages – about one third of the volume daily – because if the ground is still saturated and water is removed too quickly, the walls or the floor could buckle.
Use pumps or pails to remove standing water, then a wet/dry shop vacuum to mop up the rest.
Do not use flooded appliances, electrical outlets, switch boxes or fuse-breaker panels until they have been checked by your local utility.
Have your heating system thoroughly inspected by a qualified technician before using it again.
Ventilate or dehumidify the house until it is completely dry.
Discard all insulation materials, particle board furniture, mattresses, box springs, stuffed toys, pillows, padding, cushions, and furniture coverings that have been exposed to flood water.
Contact Contractor to begin repairs + rebuilding.