Kitchen Design – Top Renovation for Resale
Jun 3rd, 2022
Of all the home remodeling and renovation projects, the kitchen has one of the highest returns on investment (average 75% return) for re-sale. The kitchen is known as the heart of the home. Creating a space that is functional and that you love is very important. As a homeowner, the best investment you can make is to create a kitchen you can enjoy today while also providing value in the future.
When renovating or building a new kitchen, there are many decisions and considerations that need to be made. We want our clients to feel comfortable creating functional and beautiful kitchens. In this blog we have highlighted the top three design details that need to be considered when creating a new kitchen.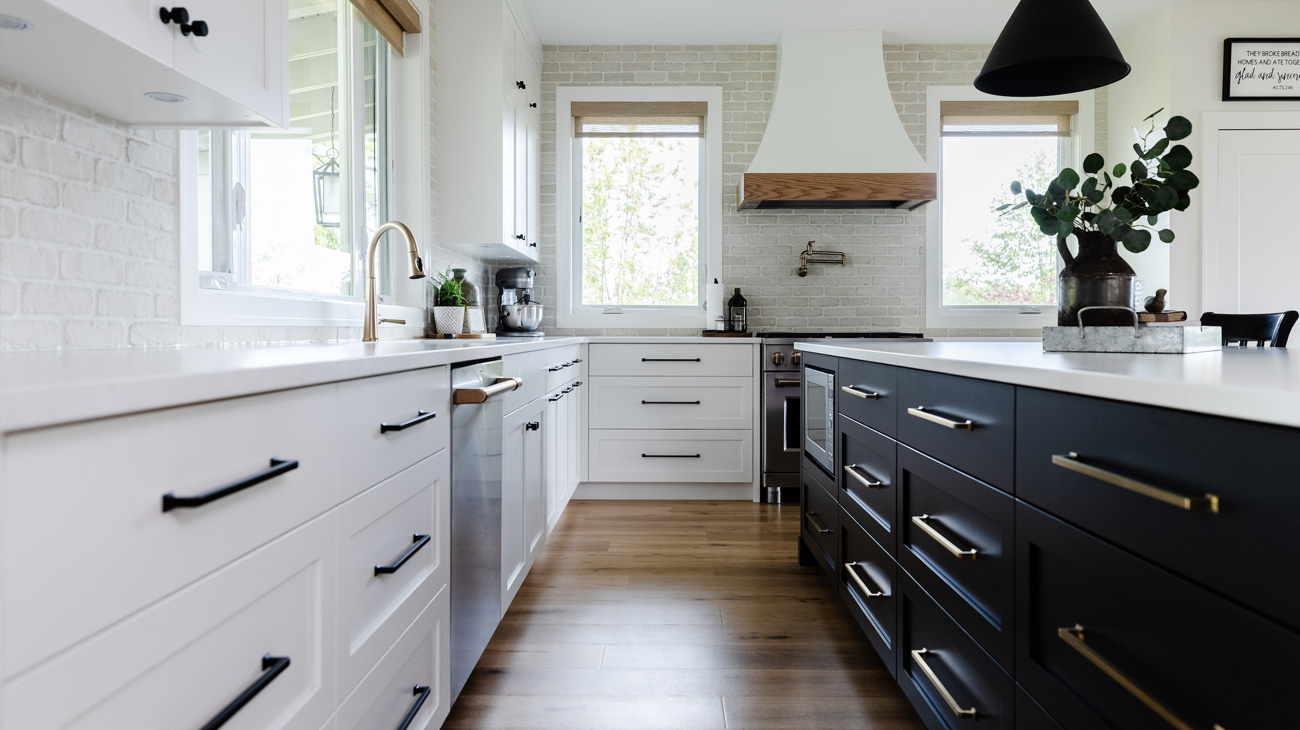 Layout and Traffic Flow
Planning layout and traffic flow is a great starting point for designing your new kitchen. Implementing the use of the "work triangle" will help ensure that your kitchen is functional. The "work triangle" reflects the traffic flow between your most used work zones. Here are some layout options to consider that can implement the "work triangle":
Galley
Great kitchen design for larger spaces
Easy to divide galley kitchens into multiple working areas
Everything is easily accessible.
Plenty of storage – galley kitchens usually have ample storage space.
U shaped
Plenty of counter space
Creates a more separated kitchen space
Allows for less traffic flow
L shaped
Allows for easy and accessible workspace
Great for corner space
Minimal traffic flow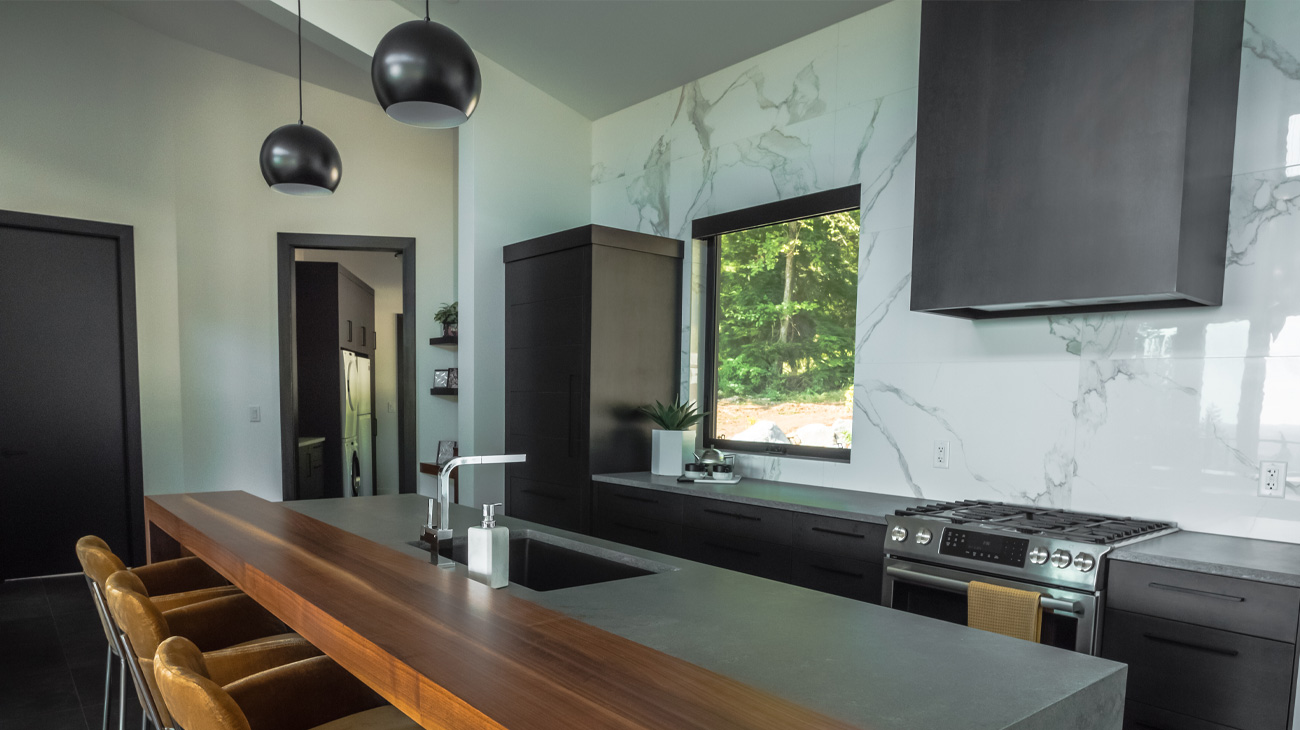 Kitchen Cabinets
When choosing cabinetry, there are many design elements that need to be considered including style, size, colour, and custom cabinetry. One main benefit of custom cabinetry is the unparallel attention to detail. Choosing custom cabinetry also allows for flexibility in project design including special sizing, custom wood or finishing options and specific design elements that can be created to fit your home exactly. All these details help you optimize the use of space in your kitchen.
Countertops
When creating your dream kitchen, take the time to consider the types of materials and finishing options. It is important to consider not only the look and feel of the materials but also the longevity and quality of all products. Our recommendation is to always include as many high-quality materials as your budget allows, especially in high traffic areas that get the most wear and tear. There are many different options for countertop surfaces, listed below are the pros and cons of a few of the options.
Porcelain:
Hard and durable
Not porous: does not etch or stain
Affordable: Quartz comparable
Can handle hot and cold temps
Can be used for indoors and outdoors
Concrete:
Durable
Easily customized
Very heat resistant
Porous, needs sealing
Not budget friendly
Marble & Soapstone:
Last a lifetime
Unparalleled elegance
Heavily veined and high end luxury
Great for cooking but not heat resistant
Requires maintenance and sealing
Quartz:
Human made
Variety in colour and patterns
Low maintenance and stainless
Does show seams
More affordable than marble.
Planning and designing your dream kitchen for resale or personal enjoyment can be a daunting task. At Tycon Building Solutions we are committed to first class craftsmanship and quality. We want our clients to have all the tools and guidance necessary throughout the designing and building process. We work seamlessly to keep your project organized and on track. We want to partner with you, to complete your project on time and on budget. Learn more about our "3 Step Personal Touch Performance Process" here.