Custom Home Building from the Ground Up…. Part 1.
Sep 14th, 2022
Looking to build your custom dream home? One of the first steps in the home building process is deciding where to build your dream home. Are you planning on purchasing a property? As a custom home builder, we want our clients to have as much information as possible to make informed decisions when purchasing a property.
Should you purchase an empty lot or a property with an existing home? In this blog we will go over the first stages of the custom home building process. We will highlight the benefits of purchasing vacant and existing home properties, as well as some building and zoning requirements that will need consideration.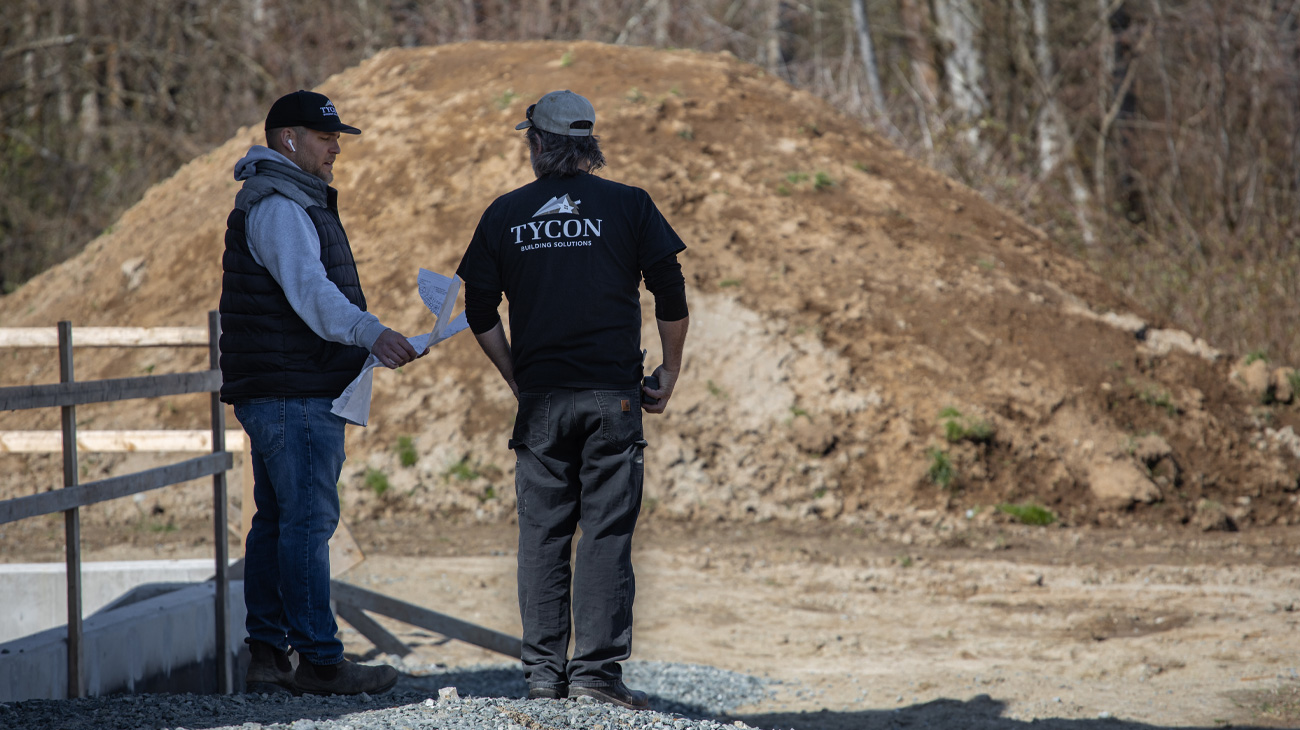 Vacant Lot
One of the main benefits of selecting a vacant lot is the ability to move quickly with the building process. Purchasing a property that is already cleared will save you time waiting for demolition. A vacant lot also allows you to avoid the potential financial costs of asbestos removal in older homes, in addition to waiting for permits and inspections before the home building process can begin.
There are several considerations to get a vacant lot to a buildable status. Take time to consider if the property you have found is a good, viable option to build your dream home. You will need to determine what services are available, water service? sewer? septic fields? well system? If these services are absent there are some additional costs involving the permit requirements and installation of these services. The availability of services on the vacant lot property will determine how quickly you can start building your dream home.
Property with Existing Home
Finding a property with an existing home, is a great alternative to finding a vacant lot. This option allows for more flexibility on the financing aspects of buying a property. Typically, financial institutions require a 50% down payment for vacant lot as opposed to a 5-20% down payment on properties with an existing home on them already.
Another benefit to purchasing a property with an existing home is the access to services such as water that will be available. This existing home property could also provide accommodation while your custom home is under construction. These are just some of the features you might want to consider when purchasing a vacant lot or one that has an existing home on the property.
Building Requirements
Once the property has been finalized, clients will need to consider all the building requirements. Locally, there are specific building requirements that will impact what type of dream home you will be able to build. These considerations may include main floor living height or crawlspace only requirements as opposed to including a basement within your custom home build.
Zoning Requirements
Another factor to consider when building from the ground up is zoning. Each individual property that is available for purchase may be zoned differently. Property zoning regulations can include square footage limitations and will determine the overall size of your custom home. These zoning regulations can also impact the size and number of buildings that you can have on that particular property. These regulations may impact your vision for the property and will have limitations if you plan to include rental opportunities on your property.
Choose Tycon Building Solutions
At Tycon Building Solutions we are committed to partnering with our clients. We love getting to know people; hearing about their vision of a home that suits their family and combines function and their aesthetics with quality and craftsmanship. We want you to have a smooth and successful home building experience from the ground up!! We're happy to answer any questions and provide guidance as you embark on the first steps of the design and build of your future home.
Have questions about custom home building? Follow this link to fill out our contact us form. We would love to hear from you.