Creating a Luxurious and Efficient Kitchen
May 26th, 2023
In the world of luxury homes, the kitchen often takes center stage as the entertaining and social hub of the home. As a homeowner, you want an aesthetically pleasing but also functional space that will simplify daily routines. If you are considering building a new home or completing a kitchen renovation, this blog post will guide you through all the luxury functional kitchen features that can transform your culinary space into a haven of efficiency and opulence.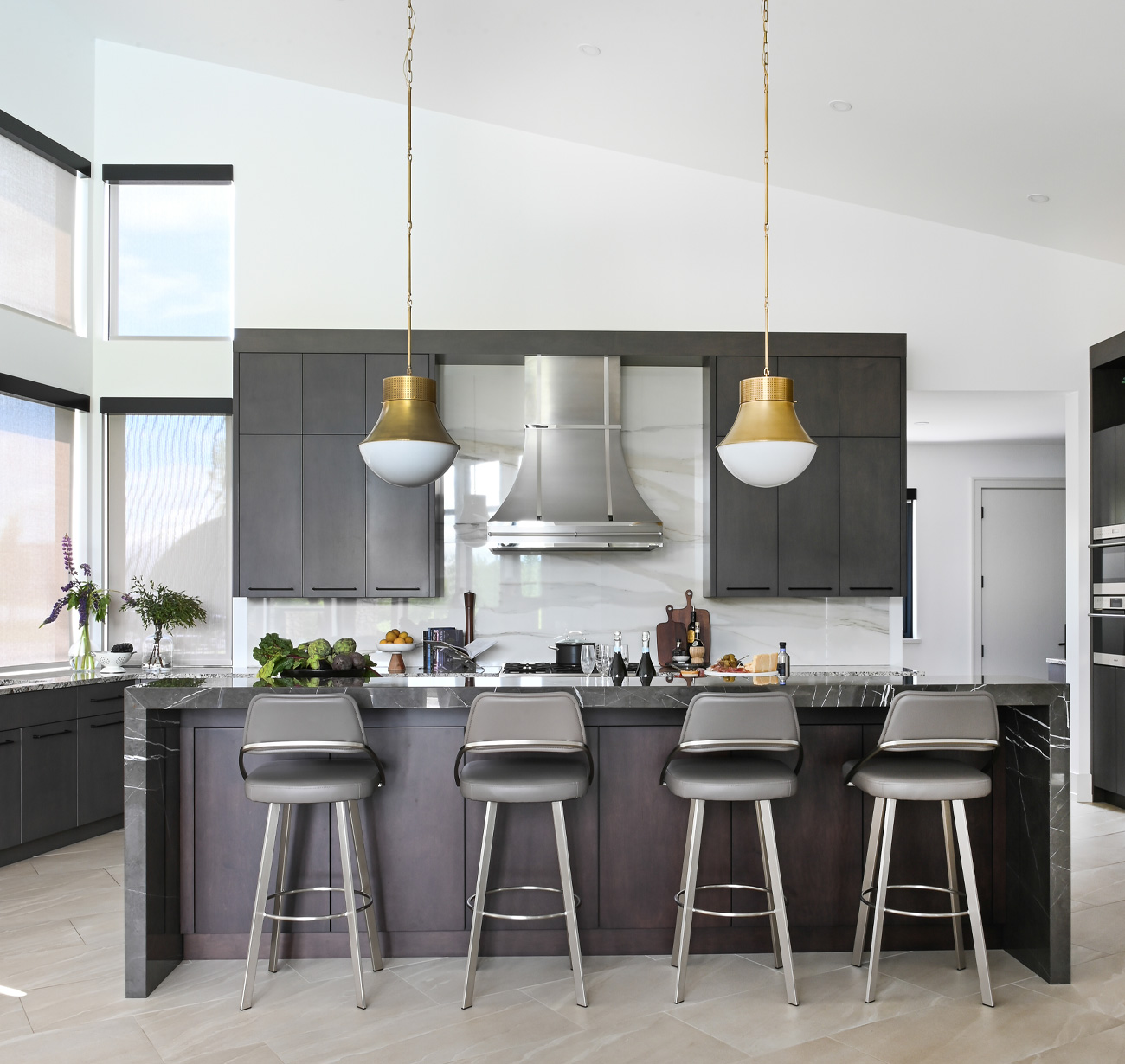 Invest in High-Quality Materials
A luxury kitchen should feature durable, premium materials such as solid wood cabinetry, stone countertops, and professional-grade appliances. These materials not only add a touch of elegance to the space but also ensure that the kitchen can withstand frequent use and maintain its beauty for years to come.
Create a Functional Layout
A well-designed luxury kitchen should prioritize functionality and efficiency. This can be achieved by incorporating a work triangle. The space between the sink, refrigerator, and cooktop. You also want to ensure that there is ample counter and storage space, this includes incorporating a spacious walk-in pantry and dedicated wine cellars or beverage stations that creates effortless entertaining. Tailoring your storage spaces to your specific needs will add a touch of personalization and convenience to your kitchen.
Incorporate Smart Technology
Smart technology is becoming increasingly popular in luxury kitchens, and it adds a touch of sophistication to your space. Features such as hands-free faucets, smart ovens, and voice-controlled lighting can make cooking and cleaning more convenient and efficient.
Open Shelving
Open shelving is a stylish and functional addition to any luxury kitchen. Not only does it add visual interest to the space, but it also makes it easier to access and organize cookware and dishes.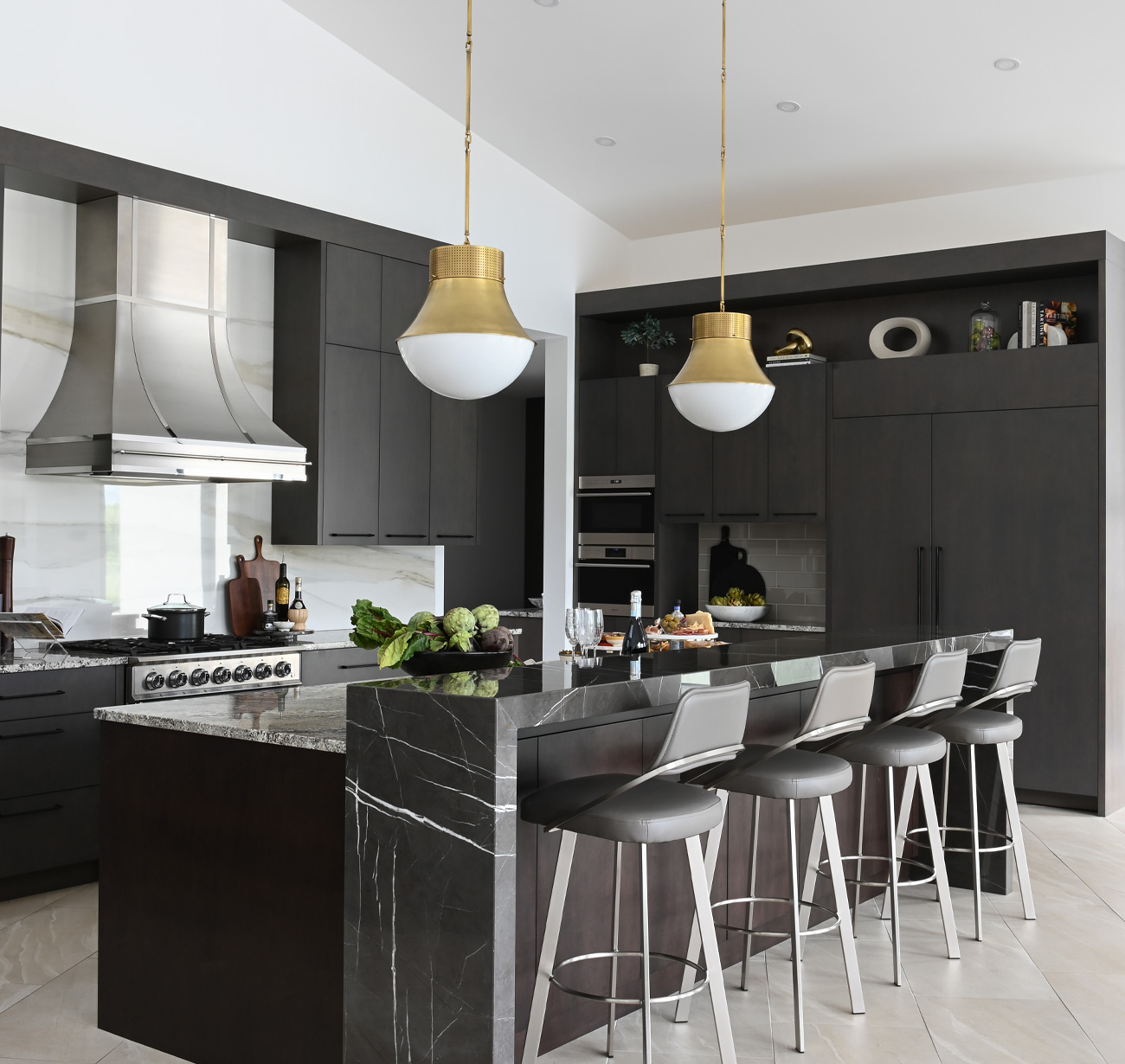 Consider Unique Lighting
Lighting plays a crucial role in setting the tone for a luxury kitchen. Consider incorporating a mix of ambient, task, and accent lighting to create a warm and inviting atmosphere. Unique light fixtures, such as chandeliers and pendant lights can also add a touch of elegance to the space.
In summary, when designing a luxury kitchen, it's essential to invest in high-quality materials, create a functional layout, incorporate smart technology, embrace open shelving, and consider unique lighting. A well-designed luxury kitchen becomes not only a space for culinary creativity but also a centrepiece of your home, where functionality and elegance intertwine to create an exceptional living experience.
Ready to start your custom home-building journey? At Tycon Building Solutions, we are committed to quality craftsmanship. We work with the best trades, designers, and architects within the home building industry. We value transparency and open communication through every step of the design and building process. We want your custom home build to be a rewarding and exciting experience.
You can learn more about Tycon Building Solutions on our website, check out our social channels on Facebook and Instagram for inspiration and see our previous projects. Have questions? Contact us, we would love to partner with you to build your dream home.